Pundit Ram Asre and Budhia Charitable Foundation partners with Cure Kids Fiji to provide access to diagnostic equipment in the fight against COVID-19
Children and grandchildren of Pt. Ram Asre and Budhia, originally from Waiqele, Labasa, Fiji and now living in four different countries, have partnered with Cure Kids to help Fiji respond to the COVID-19 pandemic.
The family has donated five pulse oximeters to Labasa Hospital, to enable healthcare professionals to diagnose and monitor oxygen levels in patients.
Pundit Ram Asre and Budhia Charitable Foundation (PRABF) is a non-profit public institution that provides relief aid and essentials for healthcare facilities in Fiji. This can include wheelchairs, personal protective equipment, and other equipment for diagnosis and treatment.
PRABF's purpose directly aligns with Cure Kids' mission – to improve the health of children in Fiji.
Since 2016, Cure Kids has worked with the Fiji Ministry of Health and Medical Services (MHMS) to enable sustainable access to oxygen at healthcare centres around Fiji, to treat children with pneumonia and other serious respiratory conditions. Now, with an outbreak of COVID-19 in Fiji, oxygen therapy is more essential than ever.
"We are proud to support Cure Kids' work in Fiji, and help so many children and their families," says Narend Asre of the Foundation.
Cure Kids' local team is working closely with Fiji MHMS to distribute the most urgently needed equipment and provide essential training and support for frontline staff. At the same time, the Cure Kids team is maintaining its long-term focus on the goal of sustainable access to oxygen for all patients in Fiji.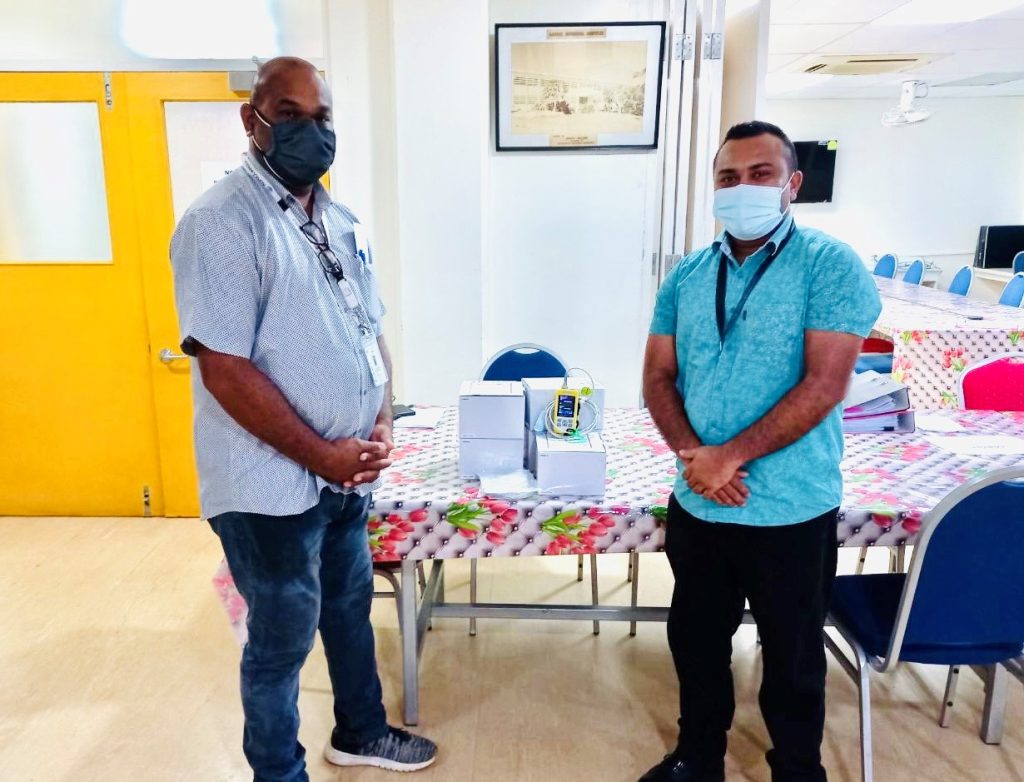 Pictured: Dr. Avaiata Ketenilagi (left) and Sonal Chand (right) receiving oximeters donated by Pundit Ram Asre and Budhia Charitable Foundation at Labasa Hospital